Customers who bought this also bought
Have a question?
About this item
A necessity for anyone truly serious about yoga, self-realization or spiritual fulfillment.

Bhagavad Gita As It Is presents and explains the Gita's verses without changing their timeless meaning. This complete edition includes the original Sanskrit verses, easily pronounceable Roman transliterations, word-for-word synonyms , translations and elaborate purports. Pure knowledge, purely transmitted.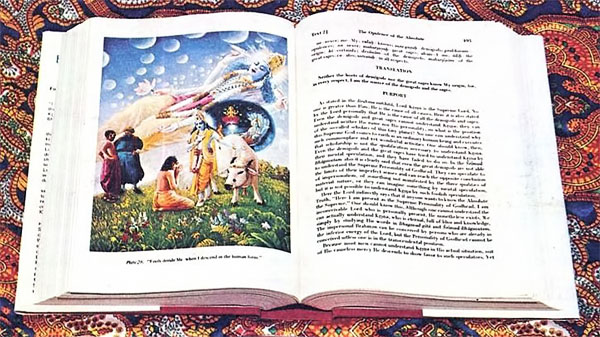 Bhagavad Gita As It Is. The most widely read edition of Bhagavad Gita in the world.
"This knowledge is the king of education, the most secret of all secrets. It is the purest knowledge, and because it gives direct perception of the self by realization, it is the perfection of religion. It is everlasting and it is joyfully performed." (Bhagavad Gita 9.2.)
Valuable free gifts with your Bhagavad Gita As It Is order.

In the Guide to Self Realization DVD the author reveals the secrets to practically enjoying the benefits of Bhagavad Gita quickly. This bonus DVD will give you a "quick start" and empower you to immediately experience the benefits of the Gita. ($20 value)

In the Perfection of Yoga you will learn the secrets of practicing this powerful system of yoga in today's busy world. Perfection of Yoga is a great introduction to the Bhagavad Gita and a short cut to the secrets of yoga. ($5 value)
Beyond Birth and Death unlocks the mysteries of the soul and the science of reincarnation It gives startling evidence of the soul's incredible journey after death. ($5 value)
The DVD and two books worth $30 are free with your order of Bhagavad Gita As It Is!
Bhagavad Gita As It Is is the largest-selling, most widely used edition of the Gita in the world.
Special Features:
Original Devanagari Sanskrit Text
Sanskrit is also presented in English letters for easy reading.
English meanings for every Sanskrit word
Elaborate commentary
Complete glossary
Complete verse index
High readability
48 Profuse full-color illustrations
---
Sample page: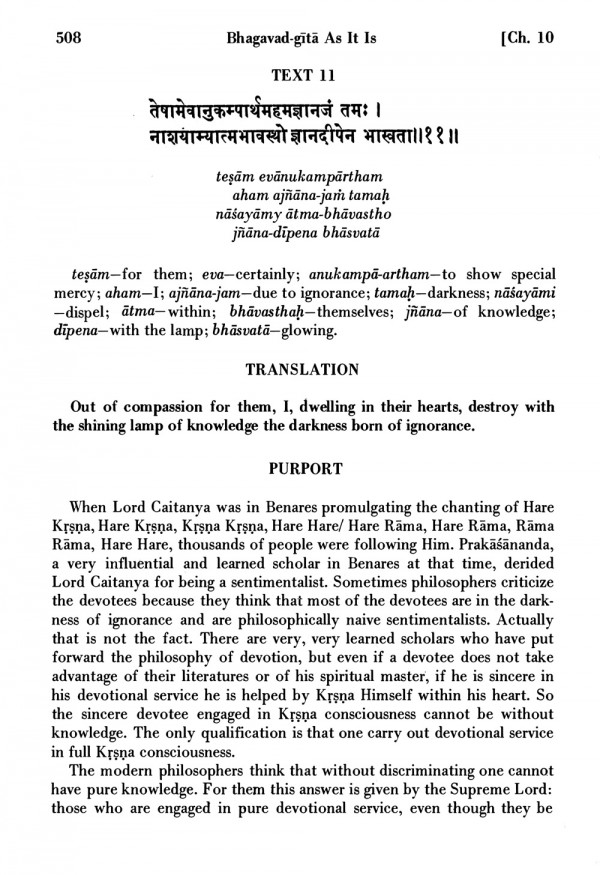 Original 1972 Complete edition. With translations and elaborate purports by His Divine Grace A.C. Bhaktivedanta Swami Prabhupada.
Hard-cover, 1000 pages, 48 color plates. 5" x 7.5"
---
Famous philosophers are students of Bhagavad-gita: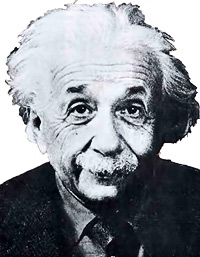 When I read the Bhagavad-gita I ask myself how God created the universe. Everything else appears to be superfluous. -- Albert Einstein.
It was the first of books, it was as if an empire spoke to us, nothing small or unworthy, but large, serene, consistient, the voice of an old intelligence, which in another age and climate had pondered the same questions which excercise us. -- Ralph Waldo Emerson.
The book which, in a whole lifetime, has given me the greatest enlightenment. -- Johann Wolfgang von Goethe
It is the most informative and sublime book in the world. -- Arthur Schopenhauer

---
Bhagavad Gita As It Is is used as a text book by colleges and universities.

"No work in all Indian literature is more quoted, because none is better loved, in the West, than the Bhagavad Gita. Translation of such a work demands not only knowledge of Sanskrit, but an inward sympathy with the theme and a verbal artistry. For the poem is a symphony in which God is seen in all things....The Swami does a real service for students by investing the beloved Indian epic with fresh meaning. Whatever our outlook may be, we should all be grateful for the labor that has lead to this illuminating work."
Dr. Geddes MacGregor, Professor of Philosophy, University of Southern California
"I am most impressed with A.C. Bhaktivedanta Swami Prabhupada's scholarly and authoritative edition of Bhagavad Gita. It is a most valuable work for the scholar as well as the layman and is of great utility as a reference book as well as a textbook. I promptly recommend this edition to my students. It is a beautifully done book."
Dr. Samuel D. Atkins, Professor of Sanskrit, Princeton University
"I have had the opportunity of examining several volumes published by the Bhaktivedanta Book Trust and have found them to be of excellent quality and of great value for use in college classes on Indian religions. This is particularly true of the BBT edition and translation of the Bhagavad Gita."
Dr. Frederick B. Underwood, Professor of Religion, Columbia University
"...If truth is what works, as Pierce and the pragmatists insist, there must be a kind of truth in the Bhagavad Gita As It Is, since those who follow its teachings display a joyous serenity usually missing in the bleak and strident lives of contemporary people."
Dr. Elwin H. Powell, Professor of Sociology, State University of New York

Customer questions & answers
Q:

Is the copy in this set hardcover?

A: Yes. Bhagavad-gita in this set is hard cover book.Yes. Bhagavad-gita in this set is hard cover book.see less
Q:

Is the copy of the BG in this set hardback or paperback? Thanks

A: This is hardback Bhagavad-gita As It Is.This is hardback Bhagavad-gita As It Is.see less
Customer Reviews
Great knowledge to integrate and transform my life.Great knowledge to integrate and transform my life.Read less
I'm very plesed with your service. This is swamiji's original edition with bonus DVD. it.s thrilling and soulpurifying to hear srila prabhupada's voice on the DVD. So This DVD is an asset..I'm very plesed with your service. This is swamiji's original edition with bonus DVD. it.s thrilling and soulpurifying to hear srila prabhupada's voice on the DVD. So This DVD is an asset..Read less
I had never read such a magnetic book which makes us attracted towards the supreme personality of god head "Sri Krsna".I want to say my respectful obeisances to Srila Prabhupada and his Discipless, fo... Read more I had never read such a magnetic book which makes us attracted towards the supreme personality of god head "Sri Krsna".I want to say my respectful obeisances to Srila Prabhupada and his Discipless, for making these transcendental books available all over the world.I think Srila Prabhupada has come from the supreme abode of Lord Krsna, for reviving the Krsna Consciousness in humans.No body is equal to this Godly man. I am very glad that these pre 1977 unedited books are still printed and distributed by your glorious effort.Read less
Very nice book at a great price. I loved the 2 free books that came with it. PERFECTION OF YOGA and FROM BIRTH TO DEATH. I just had to read them cover to cover as fast as I could because they are fan... Read more Very nice book at a great price. I loved the 2 free books that came with it. PERFECTION OF YOGA and FROM BIRTH TO DEATH. I just had to read them cover to cover as fast as I could because they are fantastic!!!!Read less
I received the Bhagavad Gita quckly with the bonus DVD & 2 books. I enjoy it very much. I am currently reading them all and learning more about Krishna conciousness. Thank you so muchI received the Bhagavad Gita quckly with the bonus DVD & 2 books. I enjoy it very much. I am currently reading them all and learning more about Krishna conciousness. Thank you so muchRead less