Customers who bought this also bought
Have a question?
About this item
There can be variances from necklace to necklace in the exact sizes of the Tulsi beads. The size of the gold plated silver caps and the amount of silver in the necklace determines the size classification of the nacklace more than the size of the Tulsi itself.
Gold Plated Sterling Silver Tulsi Necklace Bead Length Measurement

As shown in the illustration, the gold plated caps are considered part of the bead when measuring bead length. So the bead length is measured from the tip of the silver cap to the tip of the opposite gold plated silver cap.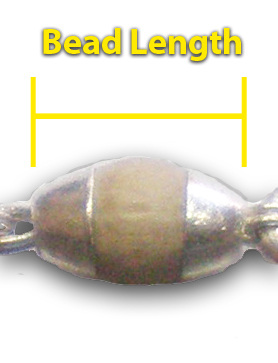 Customer questions & answers
Q:

Does this necklace Has the hook or clasp? Hare Krishna

A:
Customer Reviews
Nice size, good sparkle, sweet looks, definitely Tulasi Devi beads.Nice size, good sparkle, sweet looks, definitely Tulasi Devi beads.Read less
Aesthetically crafted with Tulsi beads... A very nice product!Aesthetically crafted with Tulsi beads... A very nice product!Read less
Items related to:
---
Customers who bought this item also bought