Have a question?
About this item
Bhaktivedanta Book Trust's new publication of Krishna Art, featuring some of the most beautiful paintings done by devotees of Krishna.
This is a beautiful deluxe book produced by the BBT showcasing the classic Krishna Art that illustrates the books of His Divine Grace A.C. Bhaktivedanta Swami Prabhupada.
"Krishna Art" is a large-format "coffee table" book that is sure to interest anyone in Krishna consciousness and it is the perfect starting point for conversations about Krishna with your friends, guests and family members.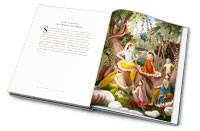 This new oversize art book includes 146 meticulously restored paintings on single pages and double fold-out pages, with accompanying text. Each image has been digitally remastered to produce lush colors in printing.
This deluxe printing is now available. .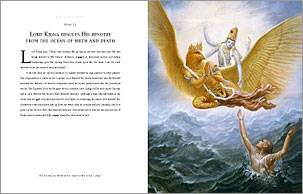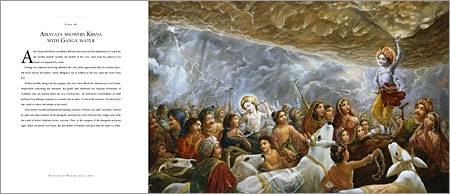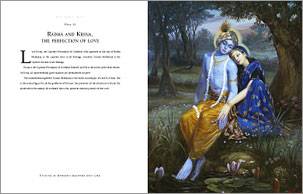 Customer Reviews
Perfect service!Prompt shipment!I and my friends do love this fantastic Art Book. Hari bol!Perfect service!Prompt shipment!I and my friends do love this fantastic Art Book. Hari bol!Read less
My friends love this Art Book very much! I always recommend them to buy from your shop. Hari Bol! Jai Sri Krsna!My friends love this Art Book very much! I always recommend them to buy from your shop. Hari Bol! Jai Sri Krsna!Read less
This book is a true gem! I am so pleased to have such a beautiful book in my home and I am loving looking at all the beautiful pictures. So many of my favorite Krishna images are contained in this boo... Read more This book is a true gem! I am so pleased to have such a beautiful book in my home and I am loving looking at all the beautiful pictures. So many of my favorite Krishna images are contained in this book. This book has brought Krishna Consciousness energy into my home. Love it so much!Read less
This book is a true gem! I am so pleased to have such a beautiful book in my home and I am loving looking at all the beautiful pictures. So many of my favorite Krishna images are contained in this boo... Read more This book is a true gem! I am so pleased to have such a beautiful book in my home and I am loving looking at all the beautiful pictures. So many of my favorite Krishna images are contained in this book. This book has brought Krishna Consciousness energy into my home. Love it so much!Read less